As the world waits with baited breath for the results of the 2020 US election, there is still much to celebrate. We have a democracy. Even with rampant voter suppression, a record breaking number of us voted.
And there are personal reasons too to celebrate.
Thanksgiving, Solstice, Christmas, Hanukah, Kwanzaa, and New Years are all on the horizon.
Even closer to home, it's the one year anniversary of Clos des Amis winemaker Bruce Freeman's cancer diagnosis, acceptance into an experimental program at Cedars Sinai in LA, and he's doing great.Plus it's the birthday of our new friend.
Etienne Gara of Musikaravan.
And thirteen years ago I signed up at WordPress for my

Art Predator blog

. The following year, in 2008, I started this blog, Wine Predator, and WordPress sent me the following message: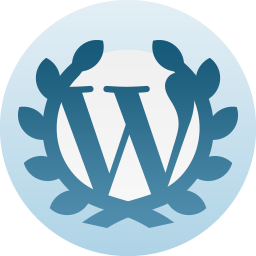 Happy Anniversary with WordPress.com!
You registered on WordPress.com 13 years ago.
Thanks for flying with us. Keep up the good blogging.
And I have, I think: this is post number 994 since I started, and 122 for 2020.

Wine Blogging has brought me bottles of wine from all over the world, and brought me there too! As I mentioned here, I started blogging at Art Predator on the night of the Time Change, November 4, 2007, By summer 2008, I had quit my job teaching writing at Ventura College to go into wine writing and blogging full time working for the Grateful Palate. Unfortunately, the economy crashed and so did my job — and that company.
I decided to go to the 2008 Wine Blogger's Conference anyway, and I started this blog. A year later,  I was back teaching but still blogging on both, when I was selected by Jo Diaz to visit the Alentejo in Portugal and to attend the Wine Blogger's Conference in Lisbon.
Wine blogging really has taken me places: all over California as well as Washington and Oregon, plus Canada and even France as a member of the US Blind Wine Tasting Team. In 2020, I was slated to travel on press trips to Germany, Italy, and Bordeaux, … but COVID. I'm looking forward to traveling again soon. I'd love to help in the vineyards in various places also.
I thought I'd take a look at my all time stats and come up with a list of some of my most read as well as some of my favorites — one post for each year:
Quite a range! A few other favorites:
Here's a few other favorites from 2019 in January's  Wines Worth Remembering.
So whether you are looking for bubbles to celebrate the election, for a birthday, or for holiday gatherings, here are three bottles of sparkling Rose imported to the US by Winebow for your special celebration consideration.
Austria, Australia, Espana: Three Bottles of Bubbles with Bisque
Celebrating Bruce, Biden, Bloggoversary, and a Birthday too for Etienne Gara
LOS DOS Cava Brut Rosé NV, Espana

JANSZ Tasmania Premium Rosé NV, Australia

LOIMER Brut Rosé Reserve NV, Austria

TASTERS: Sue Hill, Bruce Freeman, Gretel Compton, and me!
Often people only think of sparkling wine for toasts. But it is a great wine for pairing with food, so we chose some of our favorites for this special occasion:
Menu
Oysters
Cheese plate
Pumpkin seed bread
Ceasar Salad
Shrimp/Lobster Bisque
Cannolli stuffed with lemon ricotta
LOS DOS Cava Brut Rosé NV, Espana
ABV 11.5%; SRP $13
50% Trepat, 30% Monastrell, 20% Garnacha
THEY SAY: Los Dos, which means "the two" or "both" in Spanish, celebrates the intricate steps in the dance of winemaking, from the vine and soil to the winemaker who carefully hand harvests the grapes to produce this classic Cava from family vineyards in the renowned D.O. Penedés. This Brut Rosé displays brisk acidity with a touch of floral notes on the nose and ripe red berry flavors on the palate. Impress your guests with this delicious bubbly!
Color: Very coral pink, rose gold
Nose: Sweet, floral, strawberrieS, white flowers, cherry, cotton candy, rhubarb, raspberry
Palate: Crab apple, raspberry kool-aid, raspberry phosphates
Pairing: Great with caviar, The salinity of the caviar goes so nicely with the fruit in the Rosé. Fabulous with washed rind creamy cheeses, great with our whole wheat pumpkin seed bread.
Definitely pair this Rosé Cava with a meal!
Food enhances the wine so nicely. Think fresh mussels, clams, creamy seafood dishes. The wine was a bit too sweet with the bisque, it can work in a pinch, but not the best pairing. Great with the Ceasar salad. It likes the richness of the egg and anchovy salad dressing. They suggest pairing this wine with paella.
With the dessert, this pairing is so fantastic, just what a perfect pairing is all about. The lemon zest in the cannoli is so fantastic with the wine.
Get a bottle or two of this Rosé to keep in the fridge this holiday season! It won't break the bank and it's super versatile!
JANSZ Tasmania Premium Rosé NV, Australia
ABV 12; SRP $30
78% Pinot Noir, 22% Chardonnay 
This wine is certified sustainable, 100% went through MLF, aged long on lees.
THEY SAY: The Premium Rosé is sourced from selected vineyard sites across Tasmania representing the best of the region. The cool climate allows for an elegant wine with powerful fruit flavors and high natural acidity. The wine is predominantly Pinot Noir and shows delicious flavors of strawberries and cream and rose petals. This is the wine you want to start your evening off with!
Color: Very pale pink, ballet pink, tutu pink with rose gold highlights
Nose: Perfumey, rose petals, strawberry, strawberry cheesecake, strawberries cheesecake ice cream, strawberry shortcake.
Palate: Crisp, refreshing, citrus finish, dry, nice acid balance, fresh strawberries, fresh cherries,
Pairing: Delicious with caviar, the combination of flavors is really fun with the wine. Texturally it is also so much fun. The bubbles and the crunch of the caviar is a great start to the meal priming the palate for the briny richness of the sea. The grassy bay oysters bring out such lovely fruit in the wine and the wine tames the brininess. The finish on the washed rind creamy cheese "Brebirousse d'Argental — so good.
The shrimp bisque loved this wine. Sweet cream meets up so nicely with the fruit in the wine. It makes the soup pop and the wine pop. So great with the salad, especially if you happen to get an anchovy bite in there. The wine loves the salt and the sea.
LOIMER Brut Rosé Reserve NV, Austria
ABV 12%; SRP $35
70% Zweigelt, 25% Pinot Noir, 5% St Laurent
THEY SAY: Located near the village of Langenlois in the Kamptal region of Austria, the Loimer estate is a model of modern efficiency. Fred Loimer began practicing biodynamics in 2006 and is a founding member of Respekt, a certifying body for biodynamic viticulture in Austria. The Brut Rosé Reserve shows the red-fruit aromas of Zweigelt, Pinot Noir, and Sankt Laurent, with notes of fresh strawberries and cherries. Intended for immediate enjoyment and an excellent pairing with meatier dark fish, such as seared Ahi tuna.
Color: Pale coral pink, very bubbly,
Nose: Flinty, stoney, raspberry almond croissant, yeasty
Palate: Very tasty and easy to drink! What happened to the wine in my glass! Seafood with salt air. Raspberry, rhubarb, strawberry/rhubarb strudel,
Pairing: So very delicious with our Brebirouasse d'Argental cheese. It loves the wine and brings out such nutty characteristics especially when placed on top of our wheat pumpkin seed bread. Great with the St. Andre. Fantastic with the grassy bay oysters. It likes the salt in the caviar, it also surprisingly went nicely with the blue cheese. Because the blue cheese was creamy, it worked very nicely with the wine. I took one sip of the bisque and was instantly in love with the both together. The spices and herbs pop when paired with this Wine. Very nice with our Cesar salad, Super amazing with the shrimp bisque
Sue and her cannoli, below.
The secret to bisque is the seafood stock. Here's how I made it:
Shrimp  and Lobster Seafood Stock for Bisque
Simmer on low for about 60 minutes:
2.5 pounds shrimp heads and shells removed from shrimp sautéed in butter and garlic (reserve meat)
1-2 pound whole lobster shell, liquid drained out (reserve meat)
4 quarts water that the lobster steamed in
8 ribs of celery, broken into chunks
Add and simmer for 30 minutes more:
1/2 onion
2T Tomato Paste
1 tsp peppercorns
1/2 tsp cumin
1/2 tsp Morrocan spice blend
1/2 tsp herbs of Provence
1/2 tsp curry
pinch cayenne
2 bay leaves
1/2 cup white wine
Made almost 3 quarts stock.
I'll try to get the rest of the recipe for the bisque from Sue but I know it had leeks, butter, and half n half as well as madeira and brandy.