Around this time in 2020, I remember writing and dreaming about all the fun festivals in February and on the horizon. I was packing for Napa Valley Academy's March Bud Break Spring Break WSET 3 class when the call came that it was postponed due to the pandemic, and the world locked down. While the threat of COVID isn't over, and I've traveled in Italy, Oregon, and California since then, I'm loving filling my new planner with dates for tastings and travel; 2023 feels full of possibility and opportunity. I'm tempted to travel to Bologna at the end of February for the Slow Wine Fair which also features Slow Food. Closer to home, I have winemaker lunches and tasting dates in LA, and trips north to Solvang and Paso Robles in the works. Plus I'm speaking at festivals in the desert and the mountains of Santa Barbara County this spring. 
Here's a few of the upcoming events on my radar which I think should be on yours as well. 
Kosher Food Wine Experience (KFWE) hits the road this month, traveling from an event in NYC Feb. 6 to LA Feb. 8, 2023 at the Palladium. Both events sold out. 
Garagiste Wine Festival holds its next event "Southern Exposure" in Solvang Feb 10-11, 2023
at the Veterans' Memorial Hall, a beautiful historic venue, where winemakers from 32 central coast micro-wineries will pour their wines on Friday night and Saturday. I've attended
Garagiste Wine Festivals
 in Solvang, Paso Robles, and in LA; an event is also held now in Sonoma. Last summer in Pasadena I was turned on to Dusty Nabor Wines from nearby Camarillo which we wrote about for Slow Wine Guide's next edition (see below; and I'll publish here soon) and Seven Oxen Estate in Paso Robles which Sue has been a fan of for awhile. Over the years, it's been a great way to discover new vineyards and winemakers. Friday night's "Rare & Reserve" tasting includes a traditional Santa Maria-style BBQ dinner buffet while Saturday includes a Silent Auction that benefits The Garagiste Festival Scholarship Fund at Cal Poly San Luis Obispo. Sunday, February 12 is Garagiste Passport Day where select participating wineries offer special treats and discounts for Garagiste Festival attendees.
Tickets can be purchased here; they are $10 more if available at the door
. For more about the area, check out 
Visit the Santa Ynez Valley
BlendFest February 23-26, 2023.
Taste Paso Robles Wine Country BLENDS on the Coast in San Simeon and Cambria at a series of weekend events.
Learn more about BlendFest.
Slow Wine, Bologna Italy February 22-28, 2023. Slow Wine Tour, US March 6-14, 2023. Slow Wine GUIDE, everywhere available to order NOW. 
How can you find wine that is good, clean, fair? Slow Wine is the answer and the Slow Wine Guide will help you find these wines made from grapes grown without chemicals and synthetic pesticides, herbicides, fungicides! I'm sure you, like me, would love to go to Bologna for the big Slow Wine Fair (partnered with Slow Food of course! more here). Online events actually begin tomorrow February 8 with
Wine and the climate crisis;
 February 15 they address the question
Denominations: a common good?;
Life is organic
 is on February 22 at 6 p.m. It's likely easier to just attend one of the US 
Slow Wine tastings on tour in SF, Seattle, NYC, Dallas, Miami (for wine industry professionals only; details here).
 Anyone anywhere can order a copy of the new US edition of the
Slow Wine Guide. Here's how to order the newest edition of the guide for yourself edited by Deborah Parker Wong and Pam Strayer with contributions from regional field representatives like me.
World of Pinot Noir March 2-4, 2023. 
Beautiful beachside Baccara Resort in Santa Barbara hosts this event with seminars, lunches, dinners, and a ballroom full of Pinot Noir to taste. If you're a fan of Pinot Noir, this is a must. If you can, sign up for an educational session with David Glancy founder of the SF Wine School.
Learn more about WOPN.
Raw Wine Tour 2023: March 12-13 Paris;
RAW WINE LA  23-24 April;
RAW WINE CPH 11 June.
These are my kind of wines! I've attended Raw Wine three times now, and I love it! delicious wines from all over the world grown sustainably, made naturally.  
Back in Paso, it's Hospice du Rhône: April 25 – 27, 2024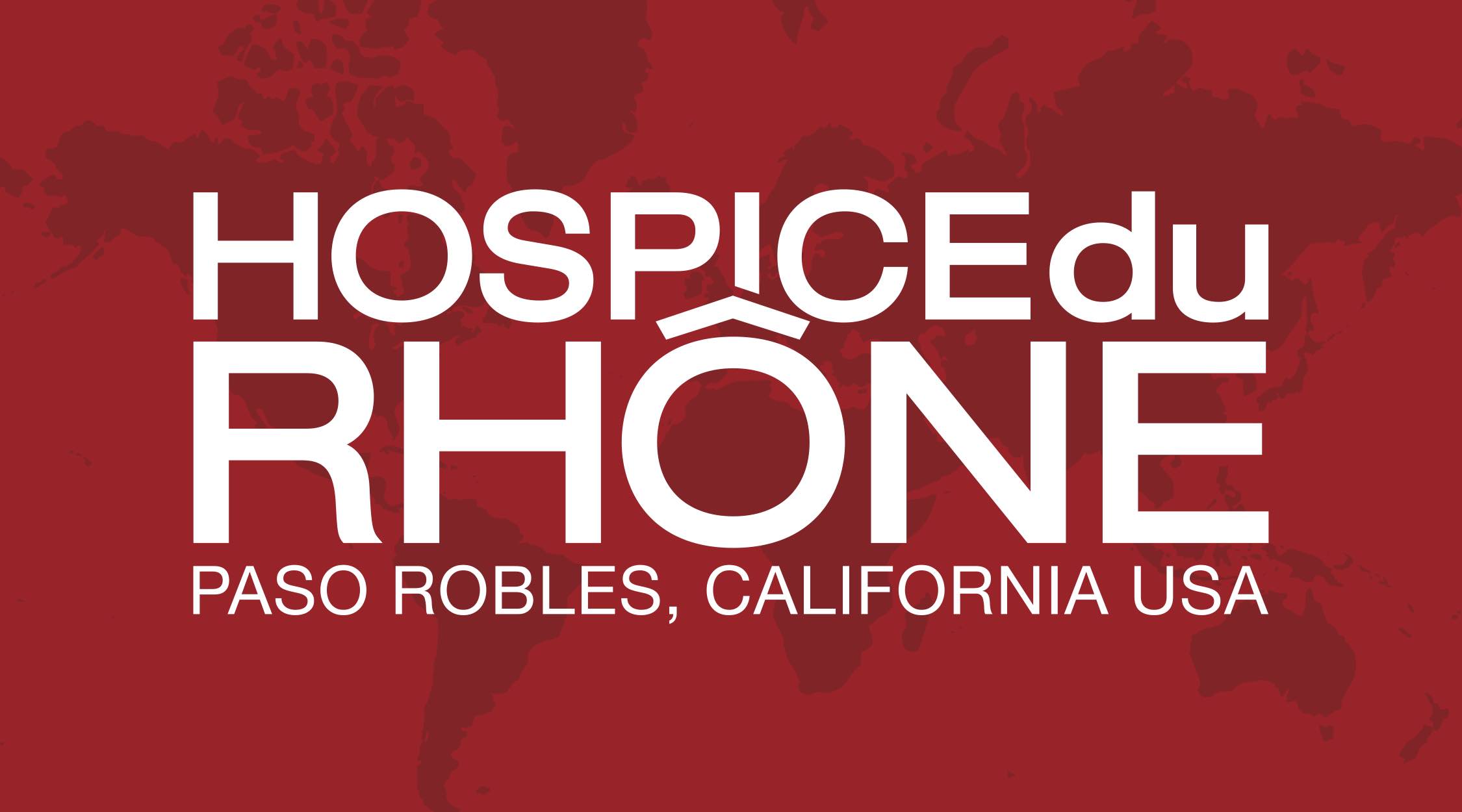 While Rhone Rangers is West Coast affiliated, Hospice du Rhône brings together an international community to celebrate Rhône wines and winemakers with wine tastings featuring over 120 international Rhône producers, seminars on Rhône wines, a live auction, and cuisine paired with Rhône wines. Held every other year — so yes in 2024– at the Paso Robles Event Center, 2198 Riverside Avenue, Paso Robles, CA 93446  USA. More info here.


Into MUSIC? Forget Coachella. Instead, check out these events — and how to enjoy wine there!
Bequinox March 20-26, 2023. 
Bequinox is an off-shoot of Burning Man– an event called a regional Burn organized by an LA non-profit. We're doing a theme camp called "Art Predator's Playhouse"  a quiet, contemplative place to make art, consider the 10 Principles, and commune with nature. The Playhouse will offer 10 Principles Coloring Sheets and paper to make prayer flags, plus crayons and other art materials in a tub and ziplocks bags. If people don't take their art with them, we will hang it then bring to the Effigy Burn. We will also have one or more chess sets, and prompts for people to write or draw. We are planning on bringing a monkey hut for shelter and shade, some extra chairs, and a fire pit with fire zone.  Our camp will also have an art installation, 
A Womb With a View Hammock Hang Out,
 a 2 story high scaffolding x 2 scaffolds to create a 7′ x 7′ space inside to hang hammocks and with a viewing platform above. Three sides of the exterior will have large fabrics draped to create shade and shelter. The fabrics are adorned with full size body paintings, some with poetry inscribed, some with male bodies but mostly female. I made the paintings in the 90s when I was an exhibiting artist. In fact, I was the first artist to ever hang work in the Center Cafe at Burning Man. Learn more about how to 
Participate at Bequinox. F
ind me, bring a glass, and share a bottle with me!
Lucidity
 offers music, workshops, art, yoga classes and more with camping in an oak woodland not far from Los Olivos. It starts on Thursday,  April 6, the first week of April and I will be giving
two workshops on Friday, one on writing and one on DIY mouthwash,
plus I'll be on a
panel on Saturday about Lucid Dreaming.
We will be camping in our VW van in the family garden area, where we will be grilling and enjoying fine wines that we will bring with us with a focus on those in cans and boxes as they don't want people bringing bottles to the campground. Visit wineries on your way there or back home! 
Live Oak Music Festival
in San Luis Obispo June 23-25 with headliners Neko Case and The Wailers, plus one of our favorites, the super fun and danceable  
Diggin Dirt
. On Saturday afternoon, there's a $20 wine tasting with central coast wines donated to the event including local favorites like Lunquist and Castoro, and in the past gems from Linne Collado. The bar has an incredible selection of craft wines and beers also, making this event on of my favorites for wine tasting!  I am on the Leave No Trace crew, and I plan to be camping there from Thursday to Monday.