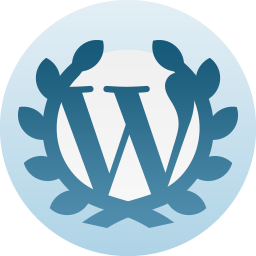 Happy Anniversary with WordPress.com!
You registered on WordPress.com 11 years ago.
Thanks for flying with us. Keep up the good blogging.
The other day, WordPress sent me the above notification…
On the night of the time change from Daylight Savings to Standard in 2007, I started my Art Predator blog which followed the model of newspaper columns that I wrote for many years called "Art Predator"– I was on the prowl for that which engages the whole soul. I wrote about art, literature, film, food, and yes, wine! So my new blog, with my first posts published on Nov. 4, 2007,  did the same.
But I discovered I was writing quite a bit about wine and those posts were really popular so I started this blog, Wine Predator, and began actively posting here following my attendance at the first Wine Bloggers Conference in Santa Rosa, CA late October 2008.
Today, Art Predator has 1915 posts and pages and over 700k views while Wine Predator has 730 blog posts with 123k views. With thanks to Sue Hill, scribe and chef, and my spouse who is always at the ready for grilling, so far this year I've produced 75 blog posts and nearly 120k words, averaging over 1500 words per post. Again with their help, in 2017, I published 108 blog posts or two a week. While this is my goal again this year, I probably won't make it — we've had some scheduling challenges and I've been focused on writing better posts, not more posts, and to write them as long as they need to be to tell the story.
Because of Wine Predator, I have traveled the world to taste wine and write about it, and I get sent cases of wine to write about every month.
Yet people often ask how much money I make as a blogger. The other day it occurred to me that no one asks how much money people make from their hobbies. Have you ever been asked how much you make from watching sports or Netflix or playing video games or gardening or reading or going to concerts or the movies or writing poetry?
People do many things just for the joy of it — not expecting to make money. Journaling away, many people's words never see the light of day, never get read– so why do people think I should be making money off my blogs?
Although truth be told, I could say that I do get paid for some of my blog posts on Art Predator since I use them in my college classes and I get paid to prepare to teach…and when I share the blog posts in class as a basis for some of my lessons I am getting paid…
Some people blog because they hope to be discovered and get published. Like I said over at Art Predator in a similar post, I know I'm a good writer, sometimes inspired, sometimes insightful. While some of my friends have encouraged me to cut back on my blogging and make time for serious writing, like a novel, more poetry, or a collection of essays, I don't want to spend all of my time chasing publication. I'd rather spend my time writing than trying to get published which rarely pays much.
I'd rather continue to spend my time and energy writing about wine here on Wine Predator and doing some freelance too.
I learn so much about the world with each blog post — about the people, the planet, the cuisine, the culture– it's all there in the world of wine just waiting for me to learn about it.
Don't get me wrong– I'd love to be published more widely, to write more deeply, to travel to more wine regions.
And I love to read and share my work in public like living history performances about Theodosia Burr Shepherd of Shepherd's Gardens, and I love it when I receive fellowships for projects, or this grant form the Opus Archives to develop the Thomas Fire piece that I performed with Rasika Mathur at the Lobero Theater in Santa Barbara. I loved getting a commission from Newtown for a poem that would be part of a public art installation in Pasadena and that will be included in a CD.
Blogging teaches you discipline.
Blogging teaches you introspection.
Blogging teaches you how to use your voice.
If I didn't blog, I wouldn't have tasted such an amazing range of wines, met so many awesome wine makers, traveled to Portugal, British Columbia, Idaho, Washington, Oregon, and all over California and had the opportunity to tell these stories about people and planet — the land and how it shapes us.
Blogging? It seems to work for me and as long as it does, I'll be sticking around. Thanks for coming along on the journey! I'm looking forward to what 2019 brings — I know it will include some incredible wines, food, and wine travel! Stay tuned and subscribe!
Cheers!